SALES CONDITIONS | WWW.PARTESPORSCHE.COM
SALES CONDITIONS | WITHIN 10 CALENDAR DAYS: NO RETURNS WITHOUT ORIGINAL INVOICE
ALL RETURNED PARTS + RMA NUMBER, MUST BE IN NEW UNOPENED

/

RESALABLE PACKAGE | ALL RETURNS ARE SUBJECT TO 20% RESTOCK + BANK FEES
ELECTRICAL ITEMS , PARTS, ACCESSORIES: NO RETURNS
NO RETURNS ON SPECIAL ITEMS AND CUSTOM-MADE ORDERS
SPECIFICATIONS AND/OR PRICES ARE SUBJECT TO CHANGE WITHOUT PRIOR NOTICE.
TERMS & CONDITIONS

The quote

s

are

valid for

1

0 days. Prices are subject to change without any notification.

- Freight & export cost are not Included, uunless notified.

- All exports are tax free accounts.

- IF TAX EXEMPT, certificate of exemption is required before shipping.

- No returns after 30 days, freight is non-refundable.

- All returns are subject to a 20% re-stocking fee.

- No returns on electrical parts and items.

- We only accept returns on stocking items in "as new" condition.

- All credit card orders will incur a 10% re-stock charge

.

We are committed to providing the best customer satisfaction possible. We will gladly refund or replace any defective item and most non-defective items. However, we reserve the right to charge a restocking fee of up to 20% of the order. Within 30 days of receipt of your order, you may return products that:

Are in their original packaging
Have original manufacturer information
Are not used, installed, or disassembled
Are not damaged due to incorrect installation
Do not having missing parts, hardware or instructions

The following orders are not returnable:

Custom or special orders
Automotive repair manuals
Electrical Parts and Components (Such as: ECU's, Push Button Units, relays, air mass meters, etc)
MAINTAIN YOUR VEHICLE A PORSCHE ORIGINAL
WHY DO BUSINESS WITH US | NINE REASONS TO DO BUSINESS WITH OUR COMPANY
> WE ONLY OFFER ORIGINAL | OEM PORSCHE PARTS & ACCESSORIES +

WARRANTY 12 MONTHS U.S.
>

MULTI-LANGUAGE PROFESSIONAL SPECIALISTS

: INGLES

|

ESPAÑOL

| FRENCH
>
DEDICATED TO EXCEPTIONAL CUSTOMER SERVICE
>
FAST & PROFESSIONAL RESPONSE | ALWAYS EMAIL YOUR VIN/SERIAL VEHICLE NUMBER
>
SPECIAL DISCOUNT FOR VOLUME PURCHASES.
>
EXPORT & INTL. TRADE EXPERIENCE SINCE 1987 + TAX FREE EXPORTS
>
HAZ-MAT : WE CERTIFY DG (DANGEROUS GOODS) FOR AIR SHIPMENTS: AIR BAGS, SEAT BELTS, SHOCK ABS, ETC..
>
EXCELLENT LOCATION: MIAMI - FLORIDA
>
FAST AND SAFE SHIPMENTS & LOCAL LOGISTICS + EXPORTS
PDF TECHNICAL MANUALS & HANDBOOKS | FROM 1946 - UNTIL 2019 | $149.99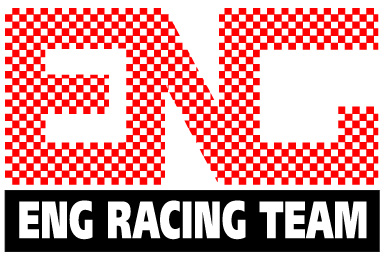 CONTACTOS
U.S. OPERATIONS

B

.

+

1 (

954

) 323.2024

M.

+

1 (

954

)

778.8543
WHATSAPP +1 954 655.5014

CON CADA EMAIL, FAVOR ENVIAR LA INFORMACION COMPLETA: ANO FABRICACION, EL MODELO + NUMERO COMPLETO VIN/SERIAL + LA LISTA DE PARTES Y REPUESTOS. ORDER FORM
EARTH DAY | SAVE THE PLANET NOW !
LOGO PORSCHE AND OTHER RESOURCES ARE PORSCHE PROPERTY | PORSCHE MEDIA
CONCEPT & DESIGN BY HEDI ENGHELBERG | POWERED BY THE ENG GROUP LLC 2018 GHE | VE